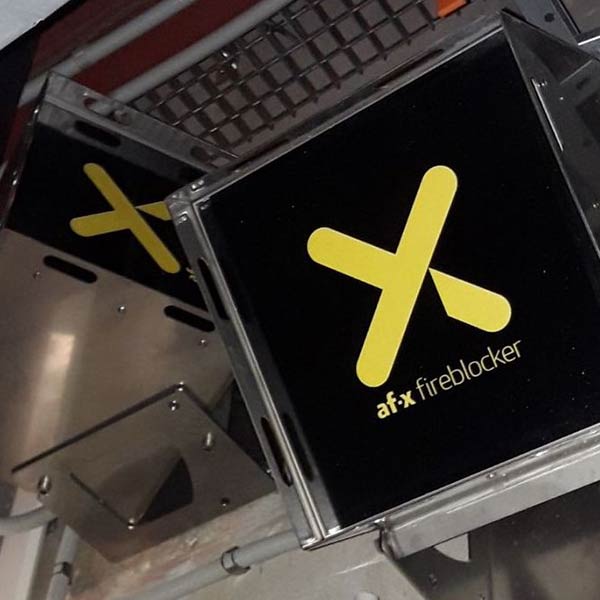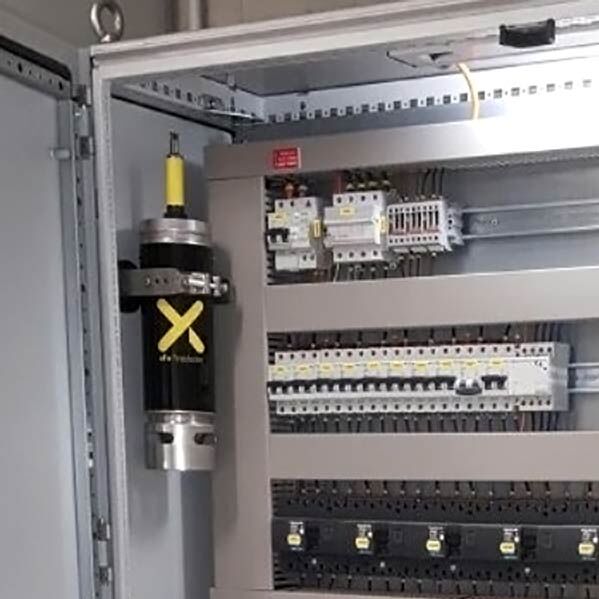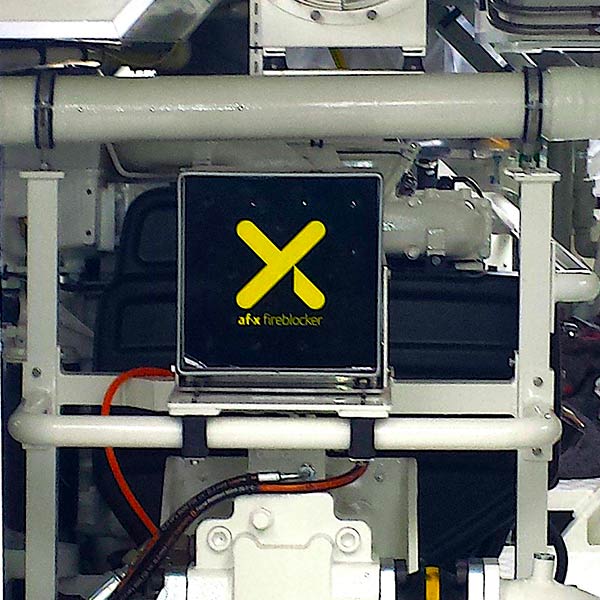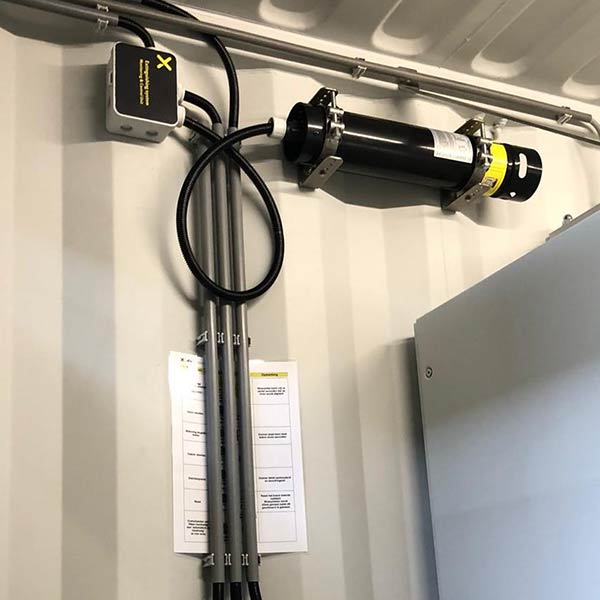 AF-X Fireblocker (UK) Aerosol Fire Suppression Technologies
AF-X Fireblocker is an Environmentally Friendly, Socially Responsible, Automatic Fire Extinguishing System that Uses Aerosol Technology
How does it work?
Upon activation, a dry extinguishing agent converts to an aerosol cloud of nanoparticles and these particles immediately block the fire reaction at the molecular level. Very little extinguishing agent is needed for this, with the added benefit that fire stops immediately and consequential damage is prevented.
AF-X Fireblocker Offers Many Advantages Compared to Other Extinguishing Systems:
No Water, No Foam, No Powder – Reduced consequential damage.
No Gas – Oxygen content remains unchanged, safer no pressure relief venting.
Fully Electrical, Non-Mechanical – No high-pressure pipework, water pumps, salmonella checks.
Solid Compound – No pressure leaks, no wasted  space for gas bottle storage, low maintenance.
Easy Installation – Simple cabling, no complex piping, quick to install.
Modular – Simple to amend or add to system when adapting room space or relocating.
Low Total Cost of Ownership – Competitive product cost, simplified installation cost, low cost of maintenance all equals low TCO.
Environmentally Friendly – Negligible Ozone Depletion Potential (ODP), Low Global Warming Potential (GWP).
AF-X Fireblocker offers Significant Product Advantages: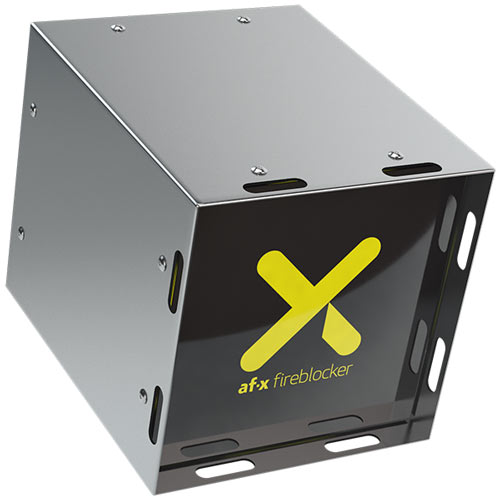 Increased Effectiveness – A stronger aerosol results in less extinguishing agent, less installation, less cost.
Lower Outflow Temperature – Making aerosol projection easier and protecting hard-to-reach areas from fire.
Faster Extinguishing – Enhanced more effective conversion of solid to "quenching phase".
Safer Healthier – The only aerosol in the "quenching phase" that falls within all IDLH values.
Aerodynamic Nozzle – Faster homogeneous distribution.
Integrated Connector – Simpler installation and faster maintenance.
AF-X Fireblocker Capability:
Small Spaces – From 1 to 15sq m, AF-X Fireblocker aerosol generators are activated by means of an integrated connector with an integral Bimetal switch, these self-activating units do not require a control panel and can be mounted directly inside the protected space. Ideal for, electrical distribution cabinets, CNC machines, switch gear housings, transformer cabinets, compressor rooms, engine compartments, the list is almost endless.
Larger Room Spaces – Using wall mounted aerosol units AF-X Fireblocker will operate with the majority of manufacturers control panels and choice of fire detection type, examples include; optical and heat point detectors, liner heat cable, IR & UV flame detection, aspiration and video fire detection.
High-Quality AF-X Fireblocker Aerosol Fire Extinguishing Systems:
Designed, developed and manufactured by AF-X International B.V. in collaboration with APP B.V. (a division of the €3.6bn ArianeGroup) and certified in accordance with the following guidelines and standards:
EN 15276-1: 2009
ISO 15779
UL 2775
NFPA 2010
AS 5062-2016
AS 4487-2013
IMO 1270
ISO 9001:2015